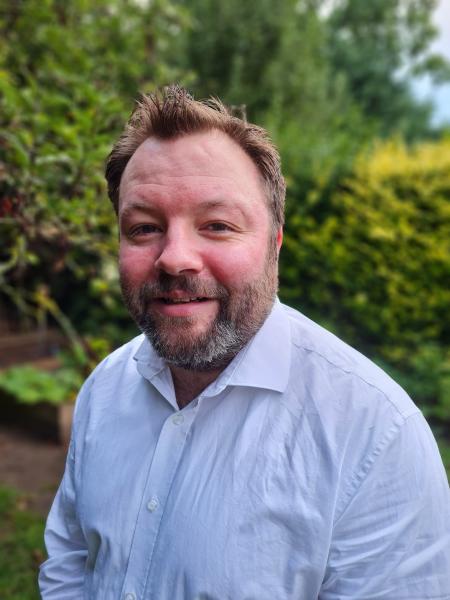 Andrew is a Clinical Associate Professor in Paediatric Respiratory Medicine at the University of Nottingham, and Honorary Consultant in Paediatric Respiratory Medicine at Nottingham Children's Hospital, QMC, Nottingham. He completed specialist training in Paediatric Respiratory Medicine in 2020, and during the COVID19 pandemic, he worked in a number of locum posts, including in Paediatric Critical Care and Transport Medicine and in Paediatric Respiratory Medicine. In his academic training, he has held two personal NIHR awards – a Doctoral Research Fellowship (2009 – 2012) and a NIHR Academic Clinical Lectureship (2015 – 2019).
For the past 10 years his research interests have been CF, and understanding how primary clinical research feeds into systematic reviews and guidelines, and how research governance and legislation impact upon the practice of medicine. He has examined the clinical trials landscape with respect to delayed publication in CF and early publication of results on clinicaltrials.gov. He undertook a number of studies understanding how clinical trials and systematic reviews feed into guidelines, and the gaps in clinical research in CF. He is also interested in novel methods of assessing journal quality and research outputs. Andrew also has interests in rare lung diseases (such as ataxia-telangiectasia), MRI of the lung in childhood, and novel respiratory tests for children.
Andrew's clinical work during this the past three years has been highly varied, and has given him a deeper understanding of the interface between CF care, paediatric respiratory medicine, paediatric long-term ventilation, and paediatric intensive care medicine. His research ambition is to improve the health of children, by improving lung health to maximize lung growth and health, through the dissemination of research evidence via primary research through to systematic review and into guidelines. In his university role academic role, he is the faculty lead for the student run INSPIRE programme, and also the co-convener of a postgraduate masters module (Data Organisation and Management for Epidemiology – DOME).