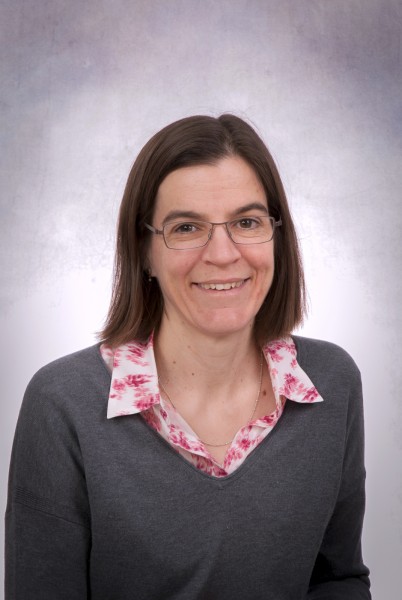 Professor Valerie Waters is a Professor in the Department of Paediatrics at the University of Toronto and an infectious diseases physician and a Senior Associate Scientist in the Physiology and Experimental Medicine Program in the Research Institute at the Hospital for Sick Children. She is also the infectious diseases consultant for the CF Clinic at the Hospital for Sick Children (following almost 250 children with CF) as well as a CF researcher with an independent laboratory. She became involved in CF research when she began her infectious diseases fellowship in New York at Columbia Presbyterian Medical Center where there is a very strong CF clinical and research program. She also did a Masters in Biostatistics at Columbia University and basic science CF research for three years.
Val has dedicated her career to the clinical care and infectious diseases research for people with CF. Her research focuses on the development of novel diagnostic and treatment modalities and epidemiologic studies of emerging or multi-drug resistant bacterial respiratory pathogens in CF. She has published extensively on the role of the multi-drug resistant emerging pathogen Stenotrophomonas maltophilia in CF and her laboratory developed an enzyme-linked immunosorbent assay (ELISA) to detect antibodies to S. maltophilia in the sera of people with CF. Her laboratory also studies CF biofilms and antimicrobial susceptibility testing. In addition, she has conducted many clinical CF trials, including a Canadian, multicentre, double blind, randomized controlled trial of the use of a biofilm antimicrobial susceptibility assay to guide antibiotic therapy in people with CF chronically infected with Pseudomonas aeruginosa, a study to determine the role of clonal P. aeruginosa in Canadians with CF, and a clinical trial of tobramycin inhalation powder in people with CF who are infected with Burkholderia cepacia complex. Most recently, she has led a multicentre, double blind, randomized controlled trial of prednisone for treating pulmonary exacerbations in CF. Val is also a collaborator on an Emerging Team Grant (Canadian Microbiome Initiative) to characterize the microbiome of the CF lung using metagenomics.
Through my research, I have supervised and taught undergraduate students, medical students, pediatric residents and fellows (eg infectious diseases, respirology) as well as graduate students and post-docs.