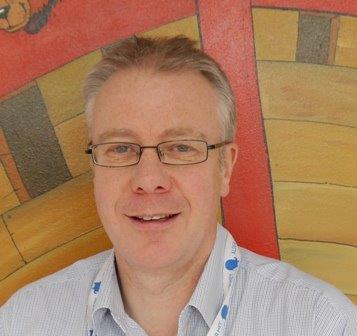 Kevin Southern is a Professor of Child Health and Honorary Consultant in Paediatric Respiratory Medicine at the University of Liverpool. He is based at Alder Hey Children's Hospital, where since 2007 he has been the lead clinician for CF. He works with local paediatricians in Cheshire, Merseyside and North Wales to support children with CF.
Kevin runs the Liverpool Paediatric CF Research Programme. He is chair of the UK Newborn Bloodspot Screening Board for Cystic Fibrosis and a member of the European CF Society Neonatal Screening Working Group. In 2007 along with other clinicians he helped set up the National Newborn Screening Programme to diagnose CF in the UK. He is the Director of the ECFS Standards of Care Committee and Chair of the UK CF Medical Association.
Evidence underpins both his clinical and academic lives. Kevin is engaged in primary research and is currently Chief Investigator on two large UK trials, CF START and CF STORM, both of which will improve the evidence base to support CF care. Additionally, he has been involved in Cochrane working on systematic reviews for more than 20 years. These reviews have impacted on the quality of care afforded to people with CF and many of them have informed guidelines or have resulted in large pragmatic trials. He recently undertook a programme of Cochrane Reviews for transformational modulator therapies, which informed the recent ECFS guidance on variant-specific therapy.