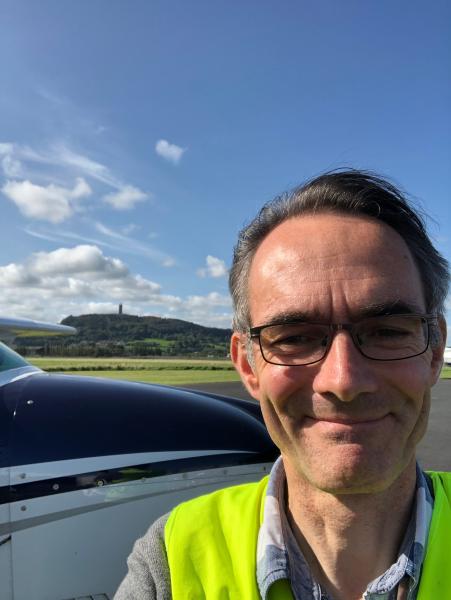 Professor Alan Smyth is a Professor of Child Health at the School of Medicine, University of Nottingham, UK. Over the last 25 years he has conducted a programme of research in CF aiming to provide robust evidence on the safety and efficacy of CF treatments, to allow clinicians to make the best treatment decisions in partnership with their patients. This research programme, including a wide range of study designs (experimental medicine, registry studies, clinical trials, systematic reviews, developing patient-reported outcome measures and patient engagement), has changed practice through guideline recommendations. He has chaired guideline working groups (the CF Trust Antibiotic Guidelines and the European CF Society Best Practice Guidelines) and served as a member of other guideline groups (Non-tuberculous mycobacteria).
Professor Smyth is an author on 9 Cochrane Reviews in CF, two of which resulted in large multicentre studies led, or jointly led, by him. The TOPIC trial determined the optimal dosing regimen for tobramycin in pulmonary exacerbations and he also led a series of studies on aminoglycoside toxicity in CF which changed clinical practice worldwide. His Cochrane Review showing no evidence to support the use of intravenous antibiotics for Pseudomonas aeruginosa eradication in CF resulted in the TORPEDO-CF trial on which he was joint chief investigator; the trial showed that intravenous antibiotics were not better than oral antibiotics for eradicating Pseudomonas aeruginosa, allowing a reduced treatment burden for people with CF patients.
Professor Smyth has been Co-ordinating Editor of the Cochrane Cystic Fibrosis & Genetic Disorders Group for 15 years and has completed a James Lind Alliance Priority Setting Partnership, which identified the top 10 questions for clinical research in CF. Subsequent commissioned calls from the UK National Institute for Health Research (NIHR) to address these priorities led to funding being awarded for CF-STORM (a trial of withdrawing inhaled muco-active agents in people with CF taking triple CFTR modulator therapy) which addresses James Lind priority number 1: reducing treatment burden for CF patients. In response to Priority 2 in the James Lind top 10 (alleviating gastrointestinal symptoms) he has led the Gut Imaging for Function and Transit or "GIFT-CF" research programme with £1 million in funding from the CFF, the UK CF Trust and Vertex. To take this work forward, he has just been awarded £750k of UK CF Trust funding for a strategic research centre: Gut Research Facilitating a Mechanistic and Personalised Understanding of Symptoms (GRAMPUS-CF). He is also leading a refresh of the original JLA priority setting exercise (Cystic Fibrosis: PSP 2) in light of the recent changes to CF treatment to identify how CFTR modulators have affected patients' priorities for research. We expect the findings to be published mid 2023.